I had the great opportunity to dress the models at Fearne Cotton's show for her new womans wear collection in the Claridges ballroom (beautiful!)
Fearne, although very pregnant looked as stunning as ever! She wore a black ballroom gown with mesh sleeves.
The set was full of flowers and plants which reflected her collection which was full of flowery shift dresses, leopard print and lacey garments.
Love the colour of this plum jump-suit and the shape looks very wearable with a pair of stilettos.
Fearne used the new florescent trend using a pink stripe down some tapered trousers as well as using it as an underlay of a lace shirt.
A lot of the items were shift dresses which I loved the shape of, this one especially due to the dipped hem. On the left tapered flowery trousers and a peplum shaped top which personally isn't my style. Fearne is also wearing a piece from her collection which looks great on her, love the pattern, not so sure on colour way?
Backstage at show, the girls all had bee-hive styled hair and the atmosphere was great!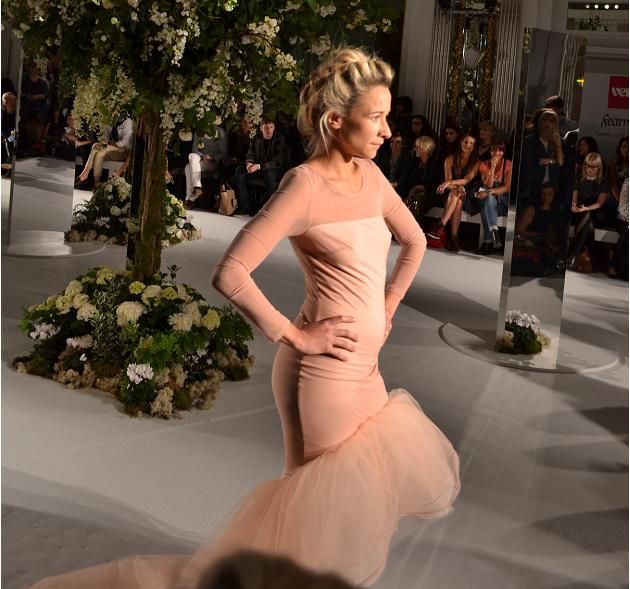 One of the models was Fearne's sister-in-law to be whom Fearne used as her inspiration for the collection wearing a light pink flamingo-style dress with a mesh upper insert.
Jaime and I had a lovely time and felt very fancy at Claridges. When we got out we were snapped by the paps alongside Professer Green who had been at the show.